Leading the ambulance industry with sustainable, fuel-efficient electric vehicles.
AEV has partnered with Lightning eMotors, a provider of premium commercial electric vehicle power trains, to build our Type II battery electric ambulance.
The power train components, including batteries and power electronics, are proven with on-road validation, with the electric motors providing industry-leading power and torque performance. Utilizing this battery electric chassis conversion, AEV completes the ambulance per the customer's order requirements.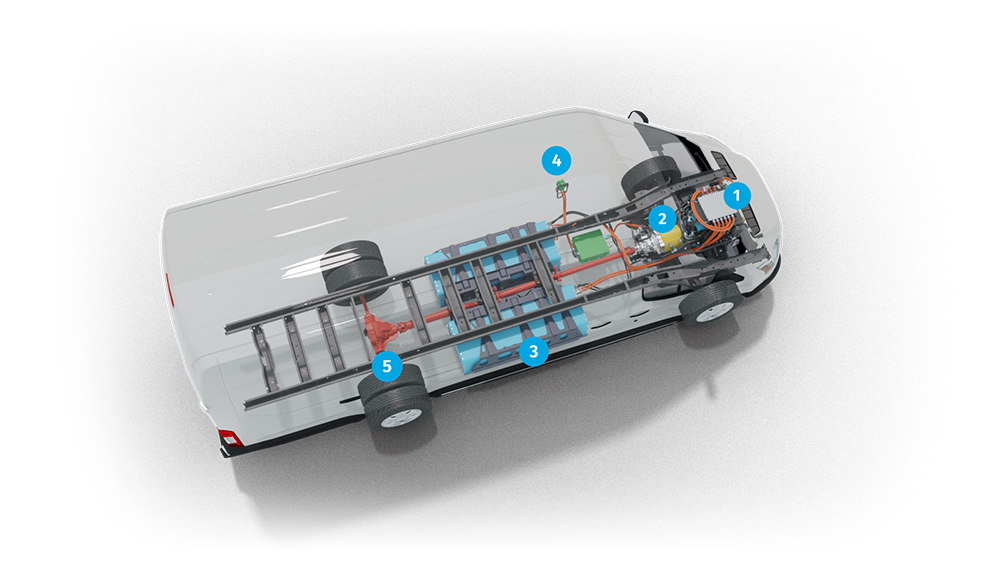 Utilizes a three-phase permanent magnet electric traction motor

Fewer moving parts, leading to fewer required preventative maintenance tasks and lower overall service costs versus internal combustion engines

Uses precision active thermal management to control battery temperatures, delivering improved performance, safety and longer battery life

Direct Current fast charging at up to 80 kWh (DCFC) allows 80% charging in as few as 45 minutes3
More readily available Alternating Current charging can accept
up to 13.2 kW
charging rate
Industry-standard
SAE J1772 CCS1 combo charging connector

Electric vehicles
capture energy, using regenerative braking, where the electric motor acts as a generator to slow the vehicle and recharge the batteries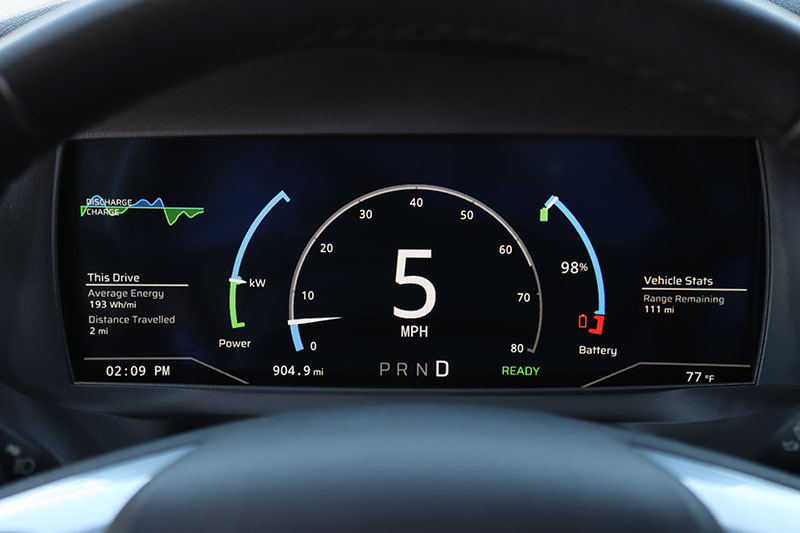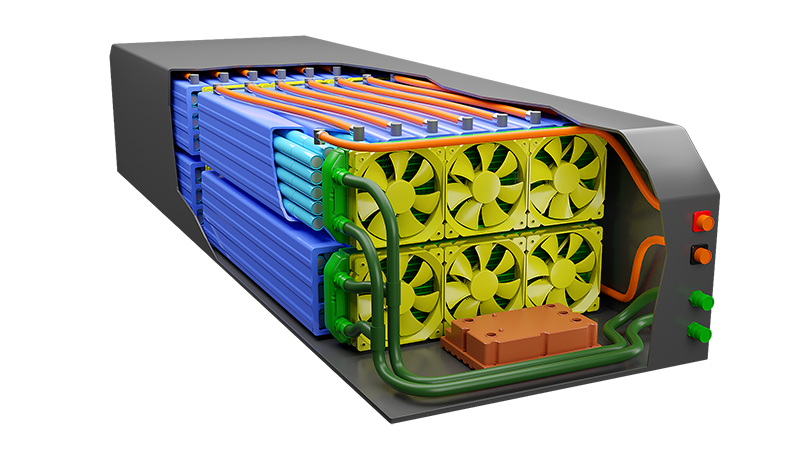 Offered on Ford T350 Transit, High Roof, Extended Length and Dual Rear Wheels minimum 10,360# GVWR

Affords increased interior headroom and overall space for crews to provide better patient care

Powered by Lightning eMotors power train, a million-mile proven EV technology
No gas or diesel required, battery electric operation
Great for operating in air quality-controlled areas—no tailpipe emissions
100- to 140-mile range1
Software-limited 65 mph maximum speed
Peak motor power from 215 HP/Peak torque range of 733 lb-ft2
80 kWh battery capacity
Level II Alternating Current charging or Direct Current fast charging
All onboard equipment reliably powered by Lightning's high voltage battery systems
Lightning eMotor's 5-year, 60,000-mile warranty on power train components including batteries
All commercially available Lightning power trains are CARB certified
1All-electric range can vary depending on route or drive cycle, environmental conditions, vehicle or equipment configurations, and driver behavior.
2Depending on platform.
3Charge time depends on the platform, charging station output and total kWh battery capacity.
Would you like further information on our Battery Electric, Zero-Emissions Ambulance?