About American Emergency Vehicles
We are inspired by a calling to build ambulances with the highest standards of American-crafted excellence. We know lives depend on our products every day, and we take that responsibility seriously. That's why we expertly craft the broadest range of ambulances available today, making AEV the number-one-selling ambulance brand in America.
Manufactured in North Carolina, an area long known for quality furniture-making, our ambulances are built by skilled craftspeople, many with tenure up to 30 years. Their exacting attention to detail and passion contribute to the superior quality and value of our ambulances. The welcoming spirit and warmth of our people continue long after the purchase.
Our bright, pristine factory reflects the pride our people have in their work and the meticulous detail invested in making the highest quality ambulances. We maintain a focus on quality and safety that carries through to each of our products and every one of our talented craftspeople. At AEV, manufacturing excellence is in our DNA.
There's Nothing Quite Like an AEV
You won't find another manufacturer like AEV in the ambulance industry. we're one-of-a-kind because we start with the details that matter. We customize our vehicles to your unique needs. We treat our vendors as long-standing partners. We have an unwavering commitment to caring for our customers and our dedicated network of dealers.
Our highly experienced and talented team takes deep pride in their work, with an exacting attention to detail that shows in our products and in the care we give to our customers. It's no wonder AEV is the country's best-selling ambulance brand.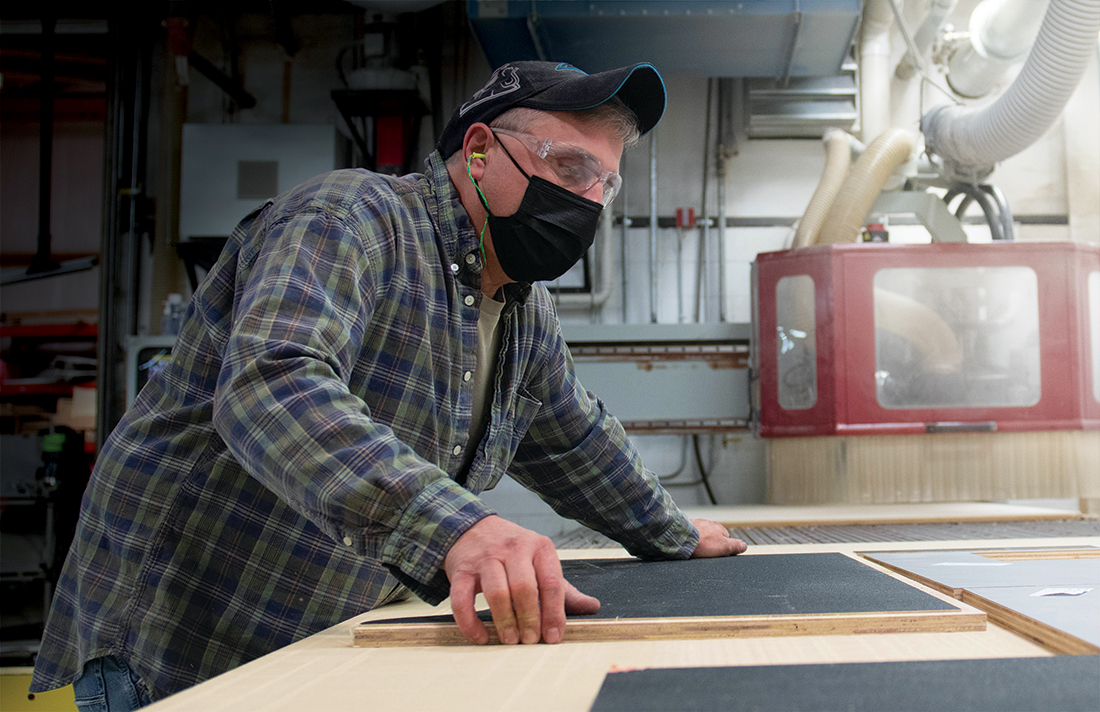 Highly Skilled and Inspired Workforce
Manufactured in North Carolina, our ambulances are built by skilled craftspeople, many with tenure up to 30 years. Their exacting attention to detail and passion contribute to the superior quality and value of our ambulances.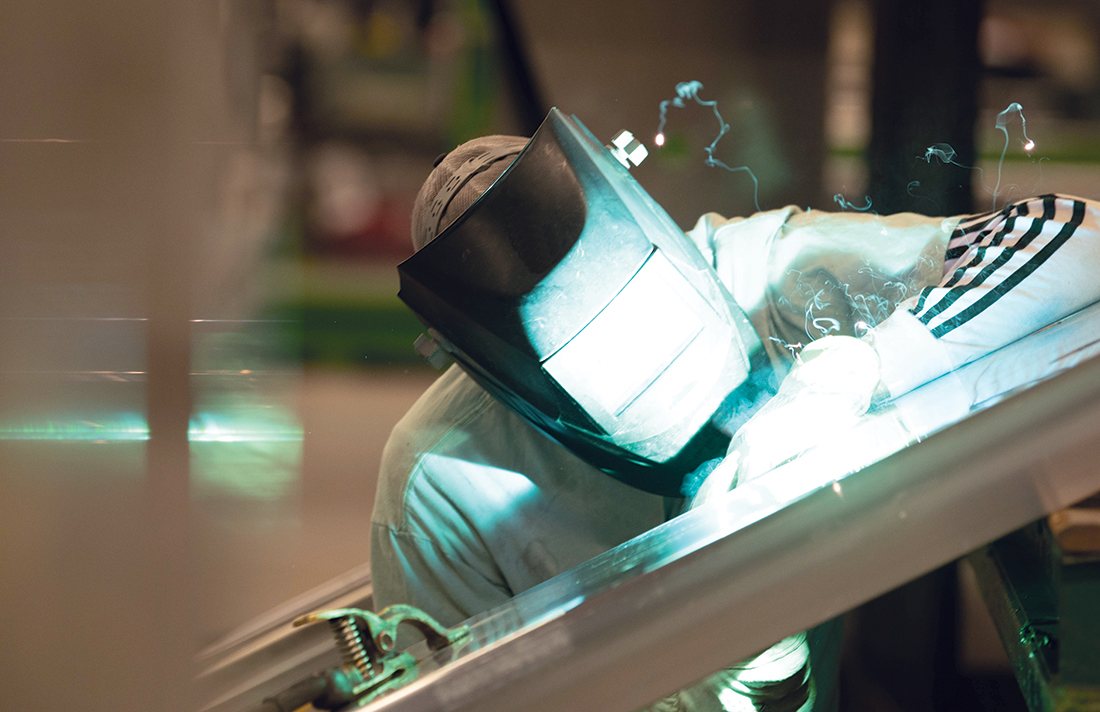 Strategic Partnerships
We are proud of our long-term strategic partnership with the fourth-generation, family-owned body manufacturer, Mickey Truck Bodies.
Using the latest production and automation technology, our AEV ambulance bodies are engineered for strength and uncompromised performance, leading to shorter production times, while achieving the greatest accuracy and repeatability.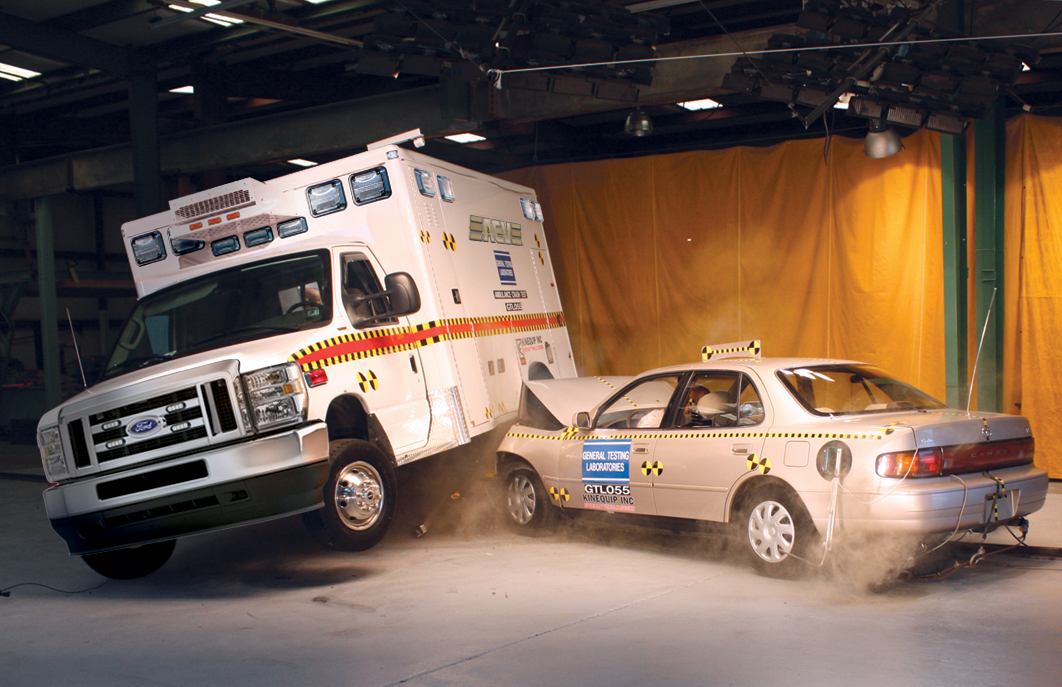 Real World Dynamic High-Speed Crash Testing
We ensure AEV ambulances have structural strength and integrity by testing our ambulances at speeds 27% above federal guidelines for passenger cars. We are also the first manufacturer to conduct a multi-vehicle, opposite-side crash test.
American Manufacturing Excellence
Tour the AEV production floor and you'll understand what makes our ambulances and emergency vehicles stand out.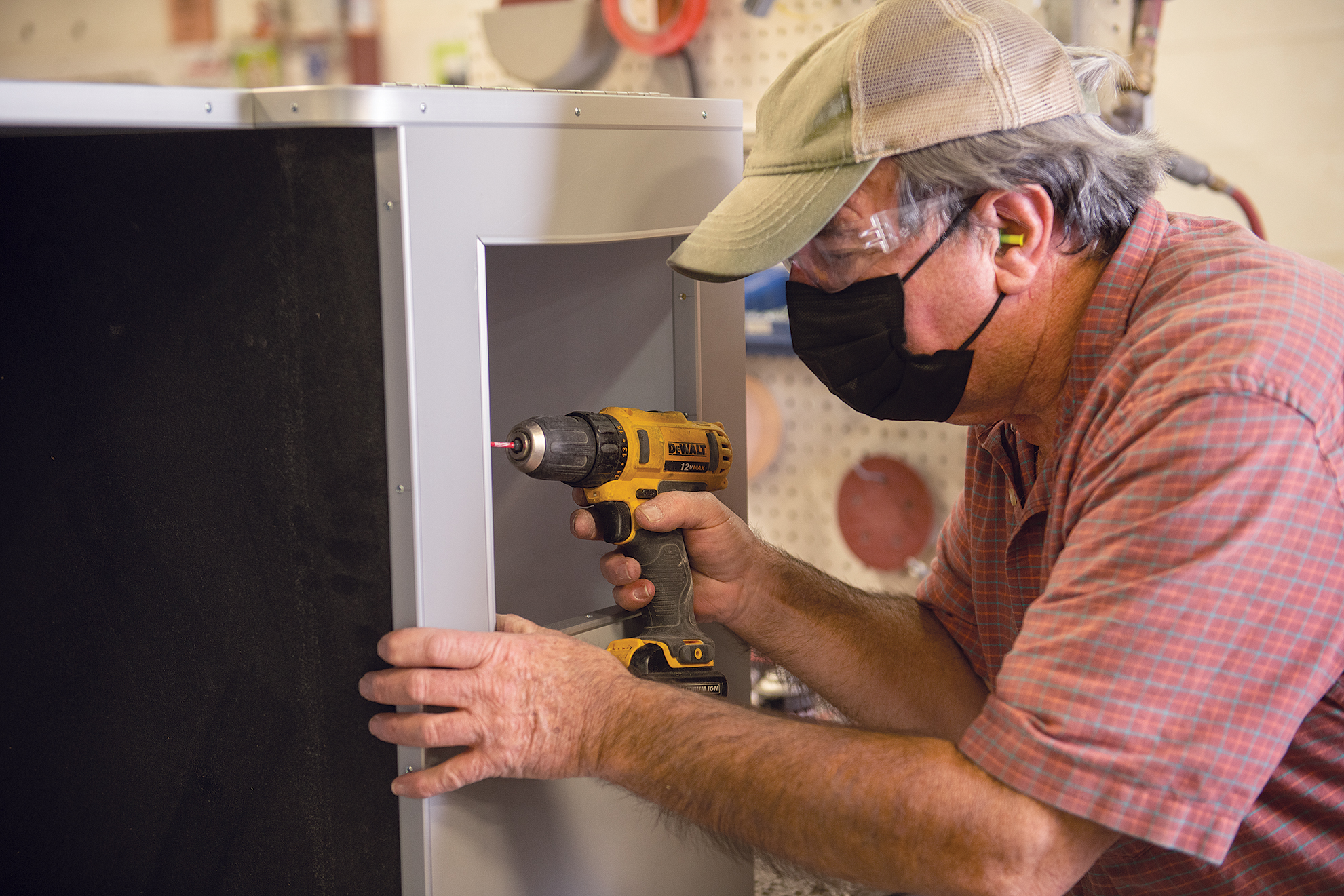 Specialized Teams
Teams of craftspeople who know their work inside and out.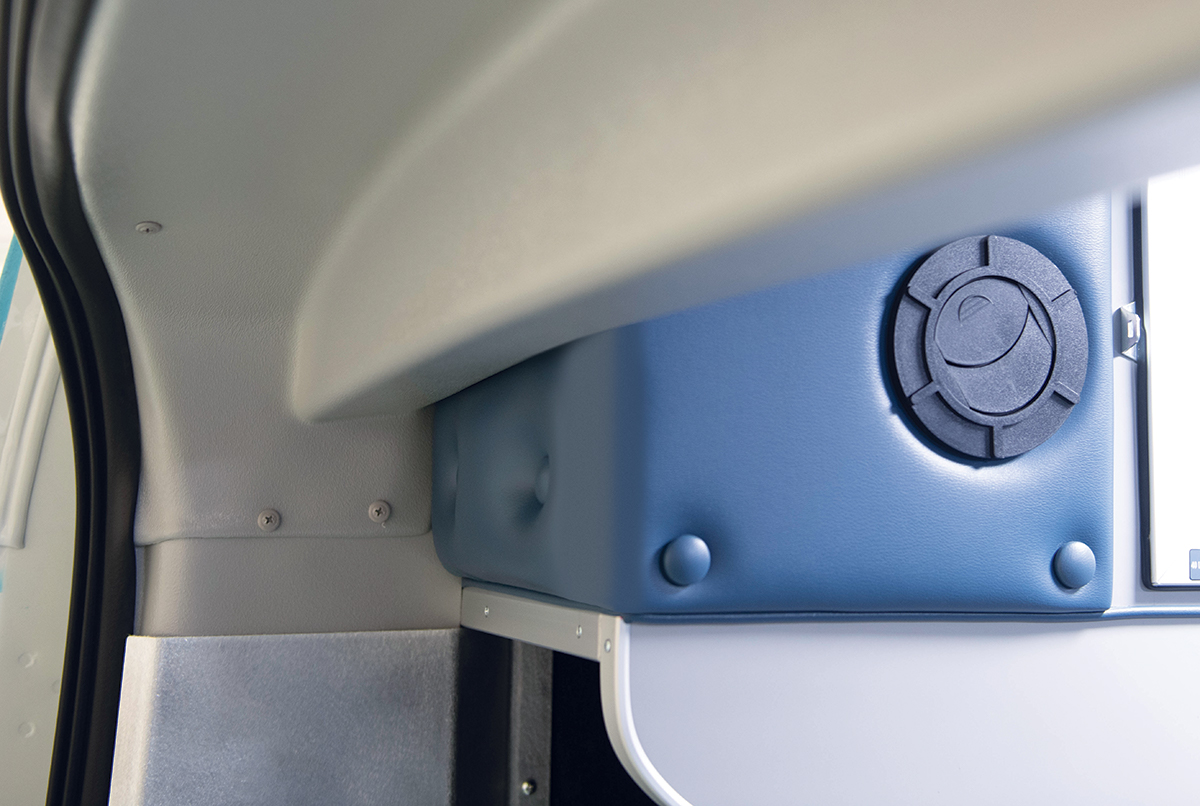 Vacuum-Formed Upholstery and ABS Trim Bezels
In-house fabrication provides more opportunity for customization while maintaining sanitary benefits, like our seamless upholstery, which allows for more effective cleaning and decontamination of blood borne pathogens.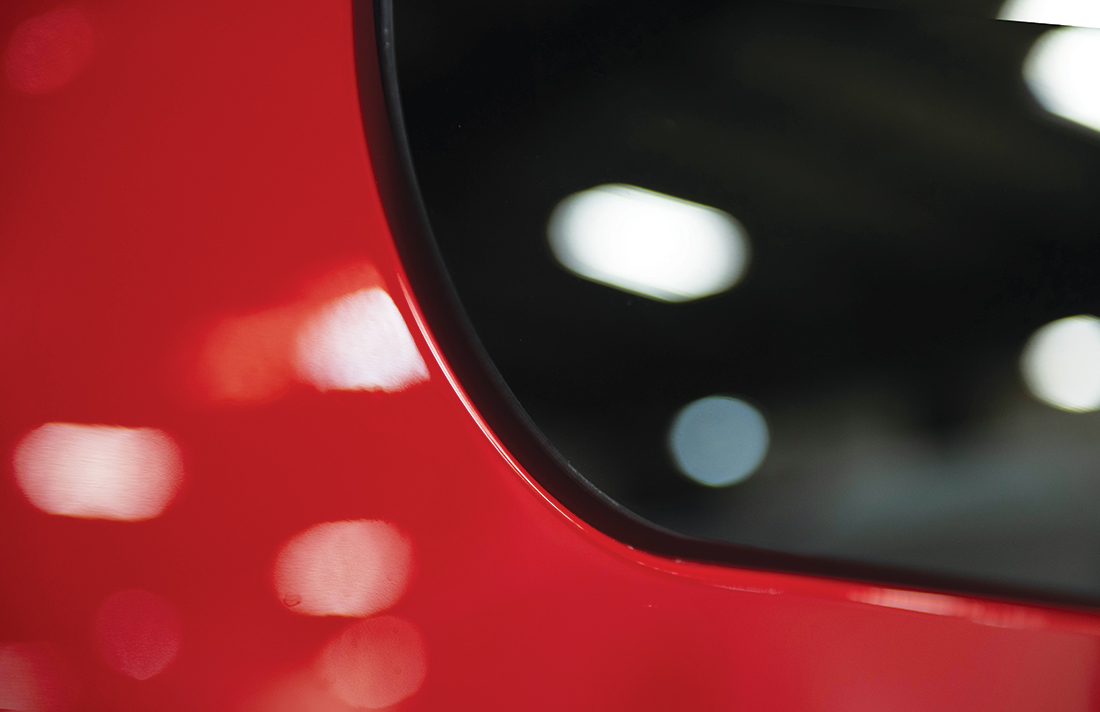 Infinity-Edge™ Body Panels
Our pre-formed aluminum walls, doors and windows feature rolled edges and wrap-around corners, similar to automotive styling. This important detail minimizes the potential for corrosion, as well as enhances aesthetics.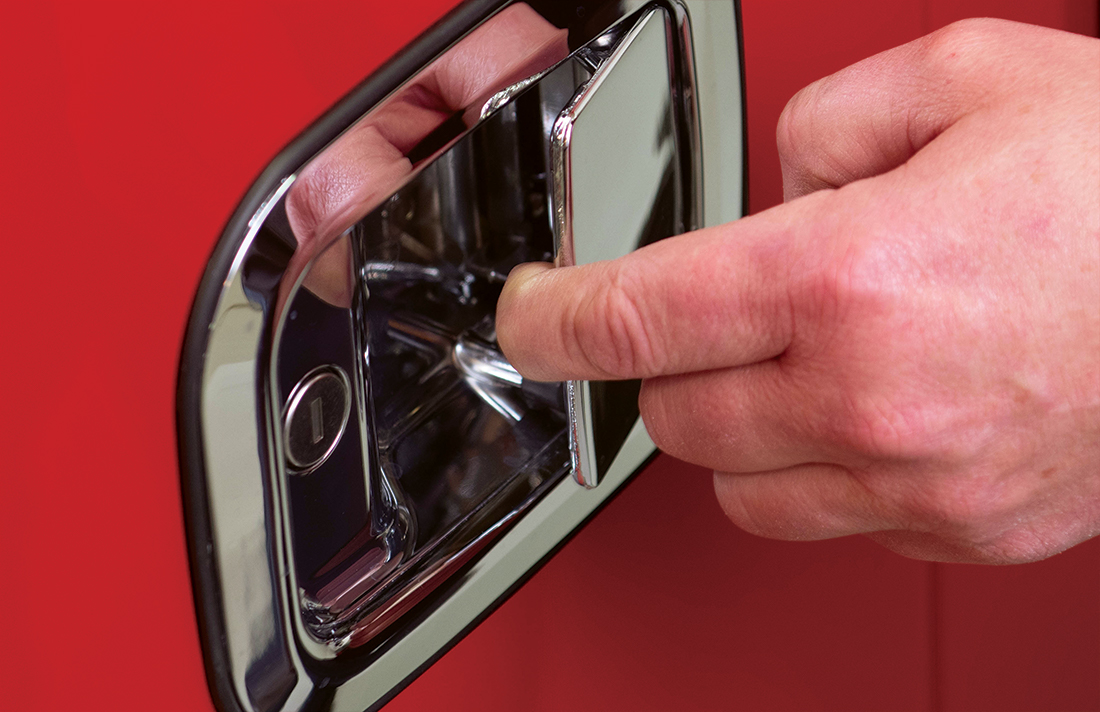 Smart-Action™ Door Mechanics
Our door handles are designed with counter-balanced internal mechanisms, so doors require less force to open, but remain closed in the event of an accident.
Our free-floating handle design also provides "give" when doors are locked, reducing damage and maintenance while ensuring safety.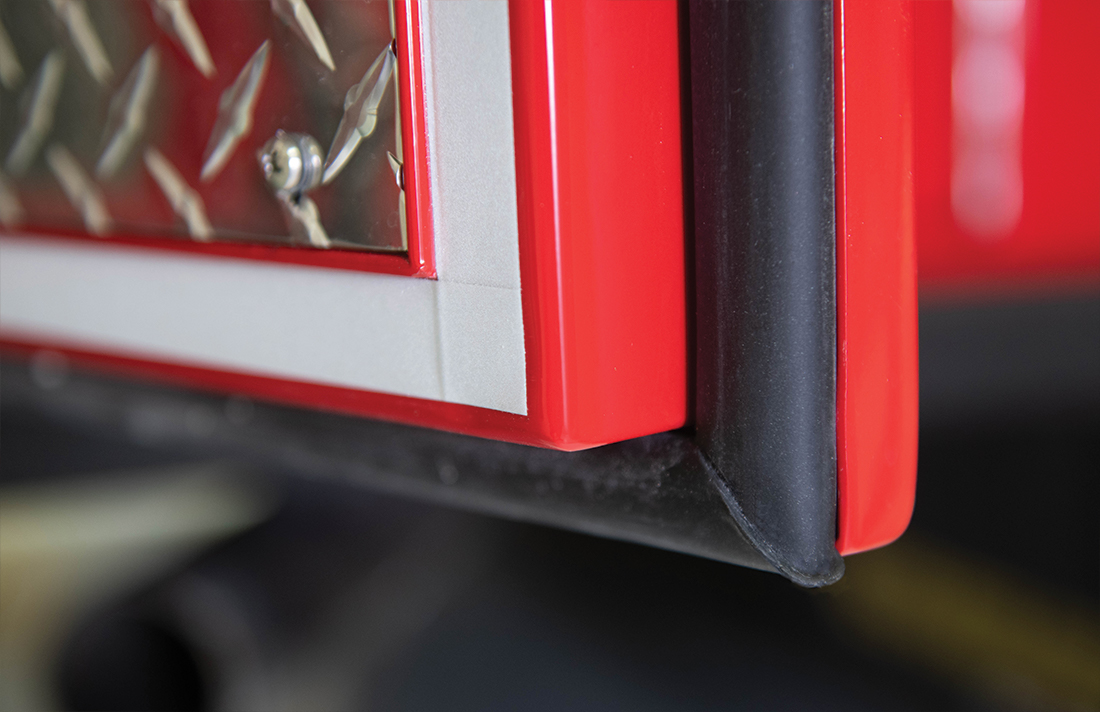 Tru-Precision™ Door Gaskets
Tru-Precision™ Door Gaskets
AEV welds seams together and custom fits the material to precise tolerances, resulting in better sealing doors, enhanced aesthetics and consistent repeatability for new and replacement parts.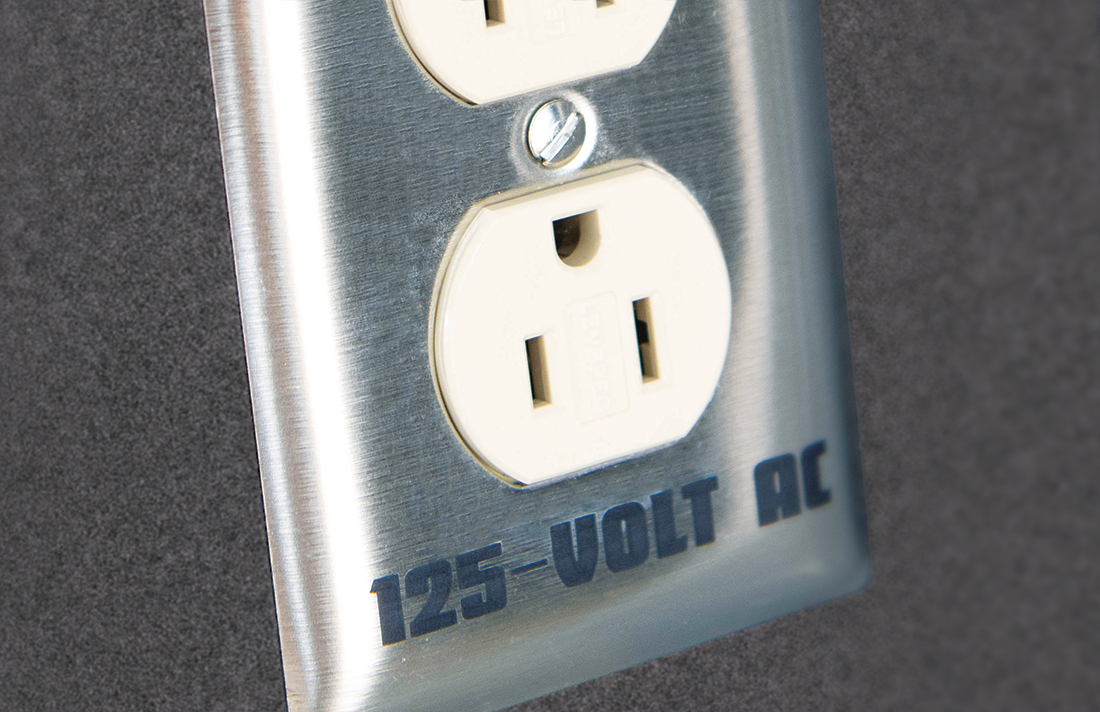 Perma-Labels™
We laser-etch labels on controls and switch plates, providing permanent, clear identification of components, allowing EMTs and paramedics to perform duties safely and minimizing maintenance and repairs.
Quality and Safety Built In
By employing the latest, just-in-time, lean production processes, including off-line assemblies and testing, our talented craftspeople ensure superior value goes into every AEV ambulance.
We also maintain a focus on quality and safety that carries through to the safety of each
of our employees. At AEV, manufacturing excellence is in our DNA.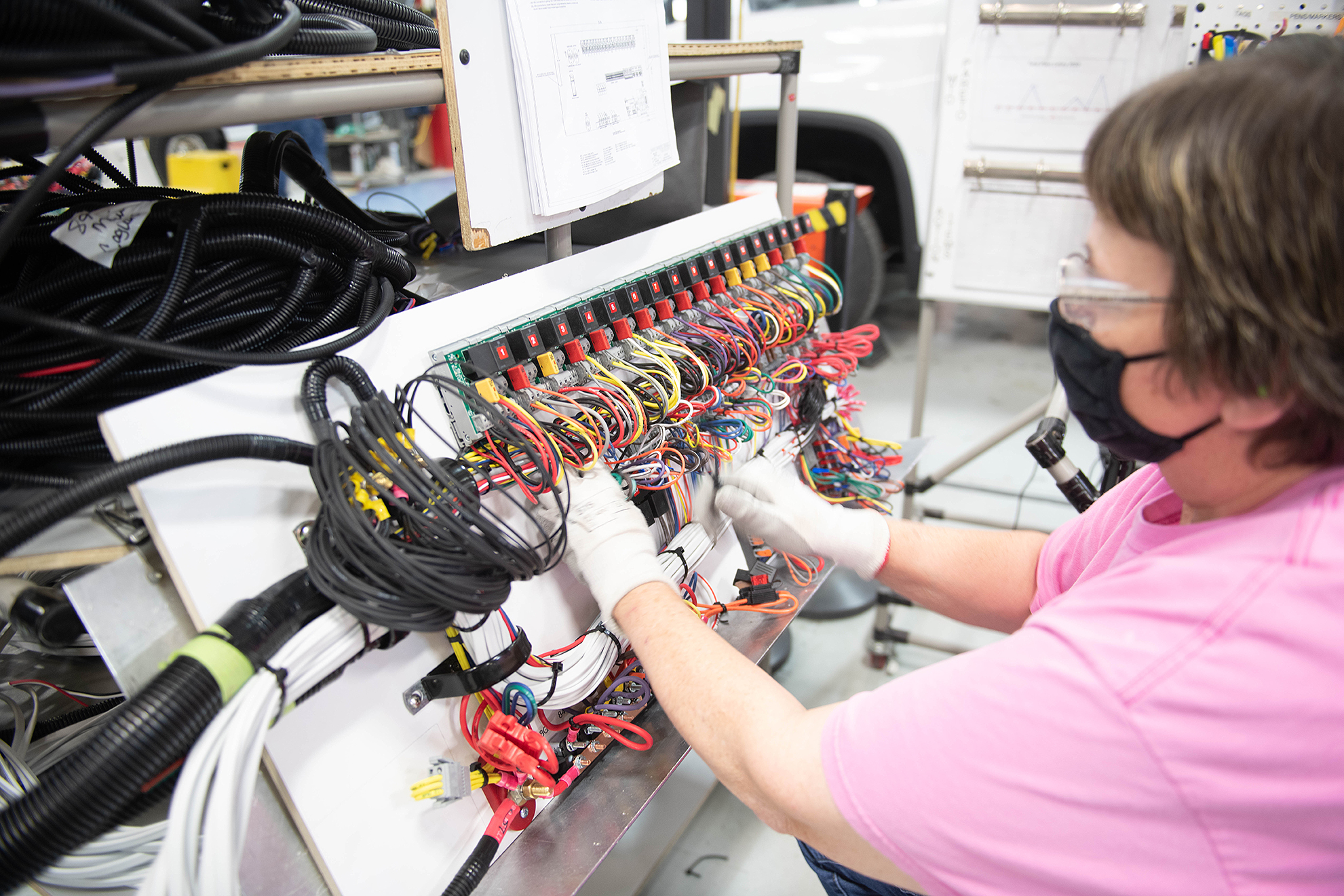 Purpose-Built™ Electrical Systems
We build our custom electrical sub-assemblies from as-built schematics outside the ambulance body to increase precision, improve quality and provide cleaner installations.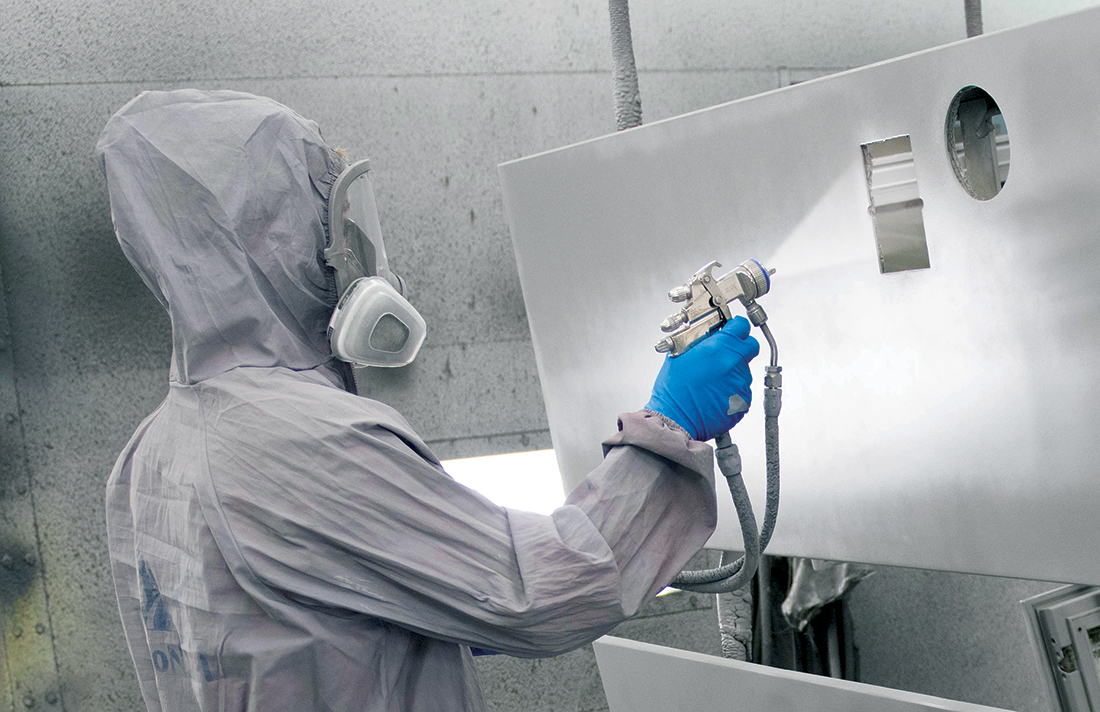 Duo-Shield™ Primer
We apply not just one, but two distinctive applications of primer materials in our paint process. This begins with a durable epoxy coat before any bodywork is done, creating a stronger adhesion between the aluminum skin, paint prep and the primer layer.
The second application is urethane primer, which is applied before the paint. The two layers are used together to provide increased levels of corrosion protection.
V-Force™ Welds
We bevel the edges on our extrusions at the weld joints to provide increased surface area for stronger welds. This also allows them to be ground down smooth for an exceptional finish.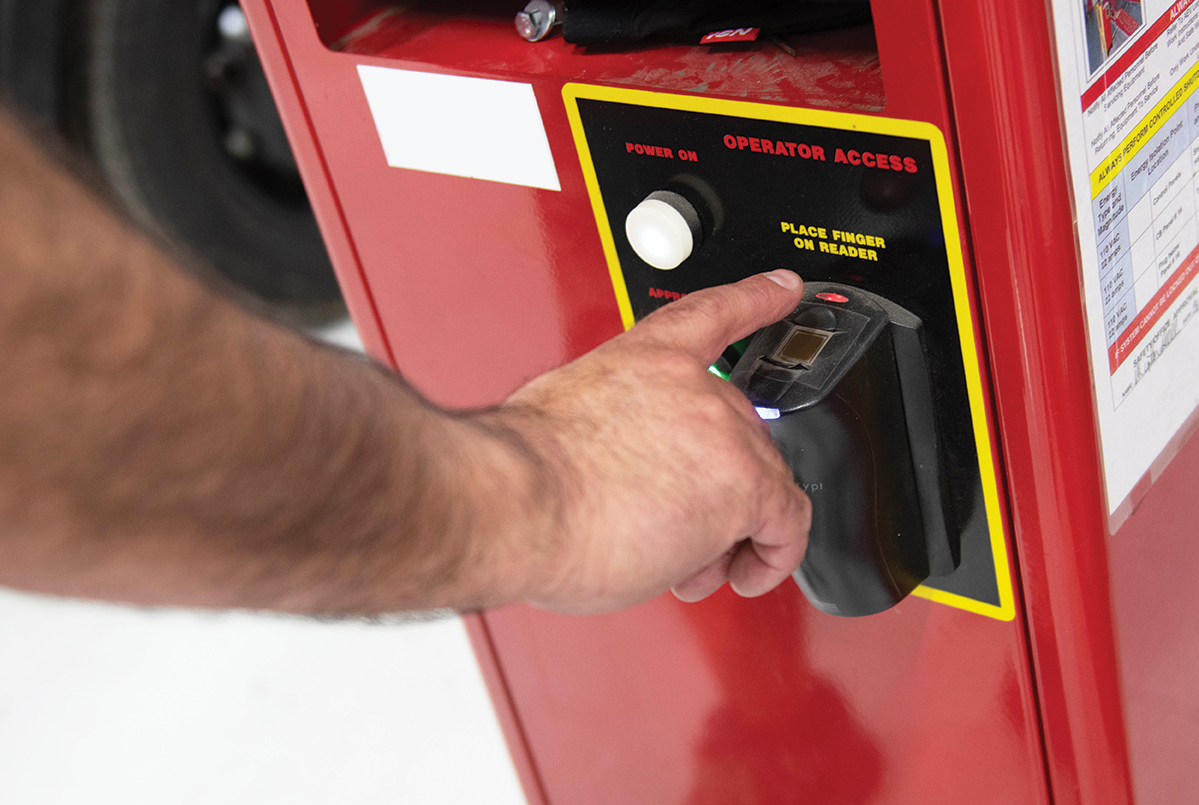 Safety Inside and Out
We are focused not only on the safety of our ambulances, but also on building them safely and protecting our people. That is why, since 2008, we have partnered with North Carolina OSHA as one of a select group of STAR manufacturers that go above and beyond the requirements of the law for health and safety.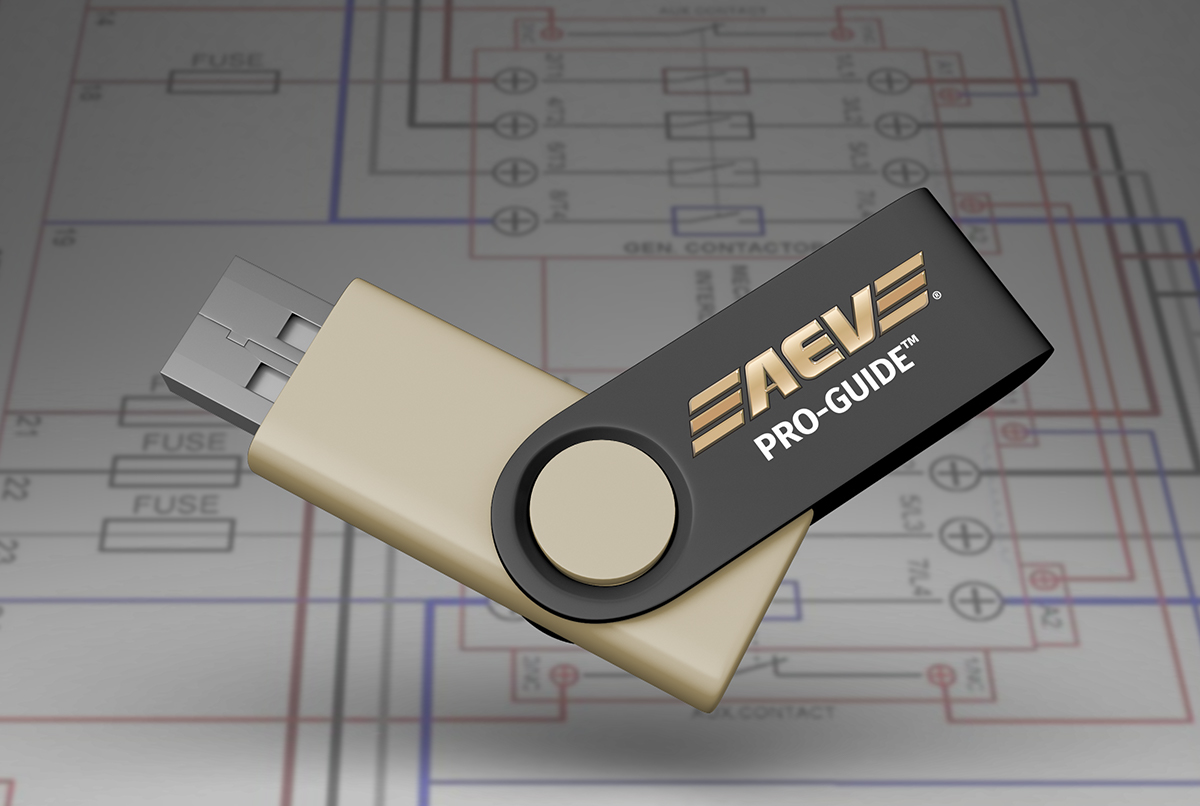 AEV Pro-Guide™ USB
Every AEV ambulance has individualized engineering drawings, along with
reference photos. We provide these resources, in addition to digital owner's
manuals for all other parts, to our customers and dealers.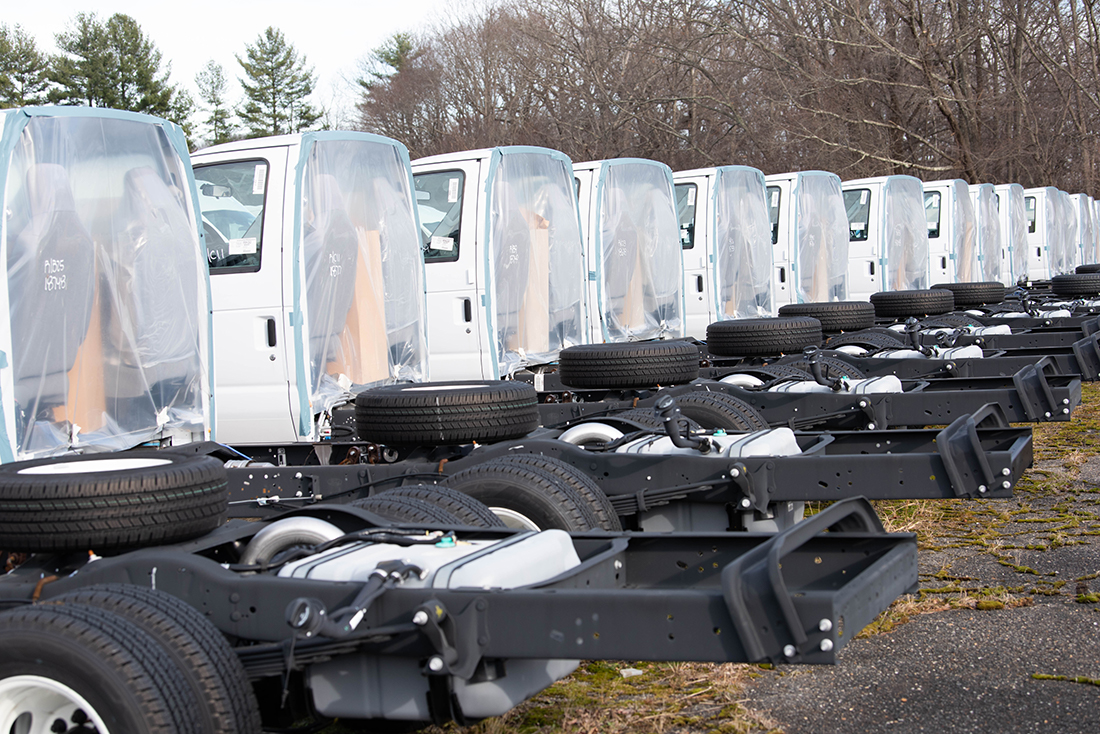 Chassis Inventory
Our large inventory of stock chassis provides a greater selection to choose from,
with quicker delivery times, getting you what you need, when you need it.